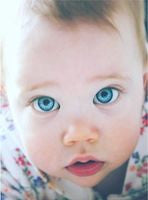 We're excited about our new optimized, upgraded, easier to use website. You can continue to find all of your favorite products in our new streamlined format. And many super cute new Cozy Cocoons also. Your perfect swaddle is waiting for you!
To celebrate, we're offering 15% off all purchases in the next week. Use promo code: cozyup
We transferred as much as we could to our new website, however, we are unable to transfer account passwords. Any customer with an account created before this update will need to reset their password on their next login. Additionally, we are only able to transfer order history for the past two years. If you would like your complete purchase history previous to this, please contact us at hello@cozycocoon.com.
If all is well, Yay!
We appreciate every customer, and so a great big Thank You for being a Cozy Cocoon fan!
Hope to see you soon at the New Cozy Cocoon Experience.
Happy Swaddling!
Patricia DeLisa
Founder & Cozy-in-Chief
Swaddled Babies make Happy Babies & Happy Babies make a Wonderful World!